Delfibs
DelFibs is a FREE program for playing backgammon on FIBS

Some of the features you will enjoy with DelFibs :
- Smooth animated checkers on nice boards.
- Tool bar buttons for convenient access to commands.
- A basic "save game" as JF.mat feature to play-back/analyze offline.
-Chatting panel in main window.
-Statistics of your match and your rating curve.
-The players list shows the players with saved games, friends and villains in different colors.
-Possibility to look at your saved matches.
-Complete RepBot integration.
-Tourney bot integration.
-GNUBackgammon analyse for move and cube decision while watching matches.
Delfibs is the most advanced Fibs client available.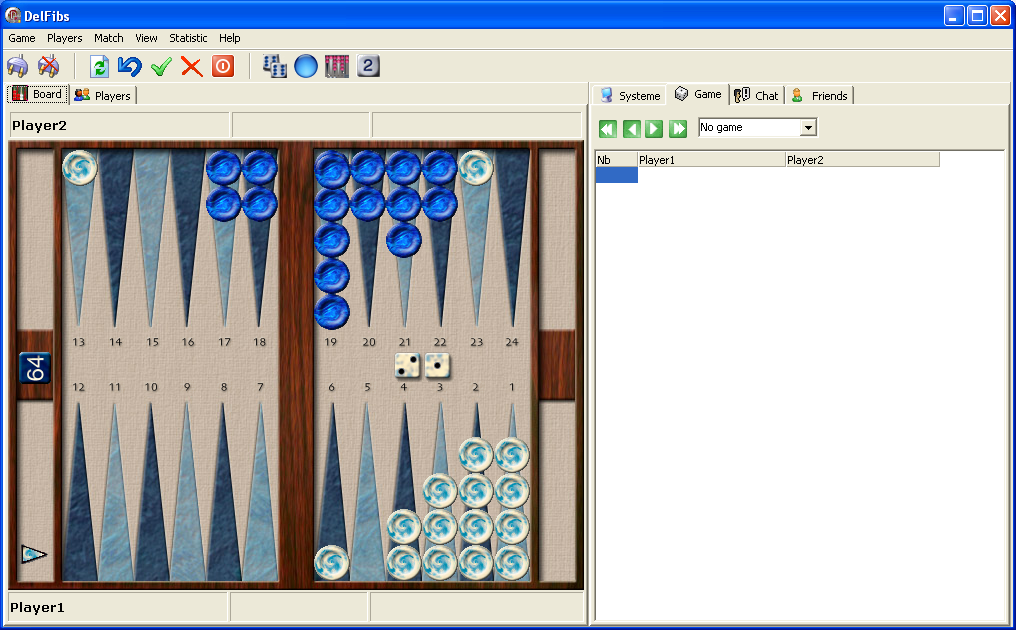 Minimum requirements are:
- Windows 98 or higher
- 800*600 resolution and 16 bit color or higher.

DelFibs development
Serge Nicolas